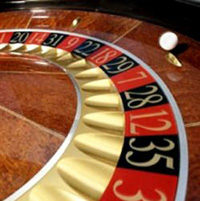 Coast Gaming Supply, Inc. (CGS) was established in 1993 to specifically offer the gaming industry an aggressive alternative for procuring a full line of gaming supplies. Our approach at CGS is to add value to the various supplies offered by combining local representation with quality products and services.
Coast Gaming Supply is licensed as a "manufacturer/distributor" by the Mississippi Gaming Commission.
Coast Gaming Supply offers a full line of quality table game products. These products include dice, table layouts (wool and synthetic), chips, dealings shoes, roulette wheels, and many other table game accessories. As a representative for 1st Vision, CGS offers the casino industry the finest digitally designed layouts available. We are particularly proud of our excellent reputation for providing outstanding products backed by local support.
Coast Gaming Supply is also an authorized agent for American Gaming & Electronics (AG&E) in the State of Mississippi and the State of Louisiana. Through this arrangement, CGS can offer its customers a variety of slot machine electronic components, parts, and supplies. These include, but are not limited to, starters, switches, fuses, buttons, light bulbs, harnesses, and jackpot knives. In addition to these items a wide variety of other slot department related items are available.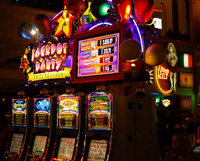 Coast Gaming Supply can now provide the casino industry with turn-key casino set-up. CGS will implement the entire casino start up and transition the operation to the customer once the operation is up and running. CGS also offers the ability to run the best proven casino undercover service in the industry.
In addition to all of these new products and services, Coast Gaming Supply is licensed to purchase and sell used slot machines. These machines can be remanufactured to look and function as new, and can be safely shipped to the location of your choice.